Correction to: MoMyb1 is required for asexual development and tissue-specific infection in the rice blast fungus Magnaporthe oryzae
BMC Microbiology volume 18, Article number: 123 (2018)
Correction
Following the publication of this article [1], the authors noticed that they mistakenly introduced duplicate images in Fig. 6a during the preparation of figures. They apologize for any confusion that brought to the readers and have corrected the figure. This correction does not change any statement or conclusion drawn from the data.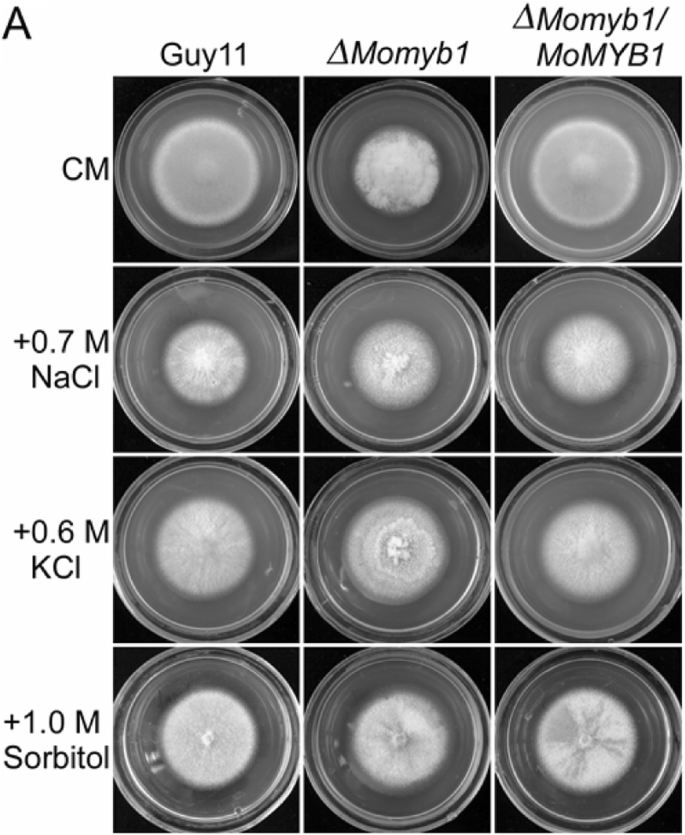 The correct version of Fig. 6a has been included in this correction.
Rights and permissions
Open Access This article is distributed under the terms of the Creative Commons Attribution 4.0 International License (http://creativecommons.org/licenses/by/4.0/), which permits unrestricted use, distribution, and reproduction in any medium, provided you give appropriate credit to the original author(s) and the source, provide a link to the Creative Commons license, and indicate if changes were made. The Creative Commons Public Domain Dedication waiver (http://creativecommons.org/publicdomain/zero/1.0/) applies to the data made available in this article, unless otherwise stated.
About this article
Cite this article
Dong, Y., Zhao, Q., Liu, X. et al. Correction to: MoMyb1 is required for asexual development and tissue-specific infection in the rice blast fungus Magnaporthe oryzae. BMC Microbiol 18, 123 (2018). https://doi.org/10.1186/s12866-018-1263-z
Received:

Accepted:

Published:

DOI: https://doi.org/10.1186/s12866-018-1263-z